14th Jun 2018, School Activities, News
"Seminar of automation and electric cabinet using TIA, ICP and EPLAN" organized by Siemens Group taking place at East Asia University of Technology on 14th Jun. There are more than 60 partners joining the seminar.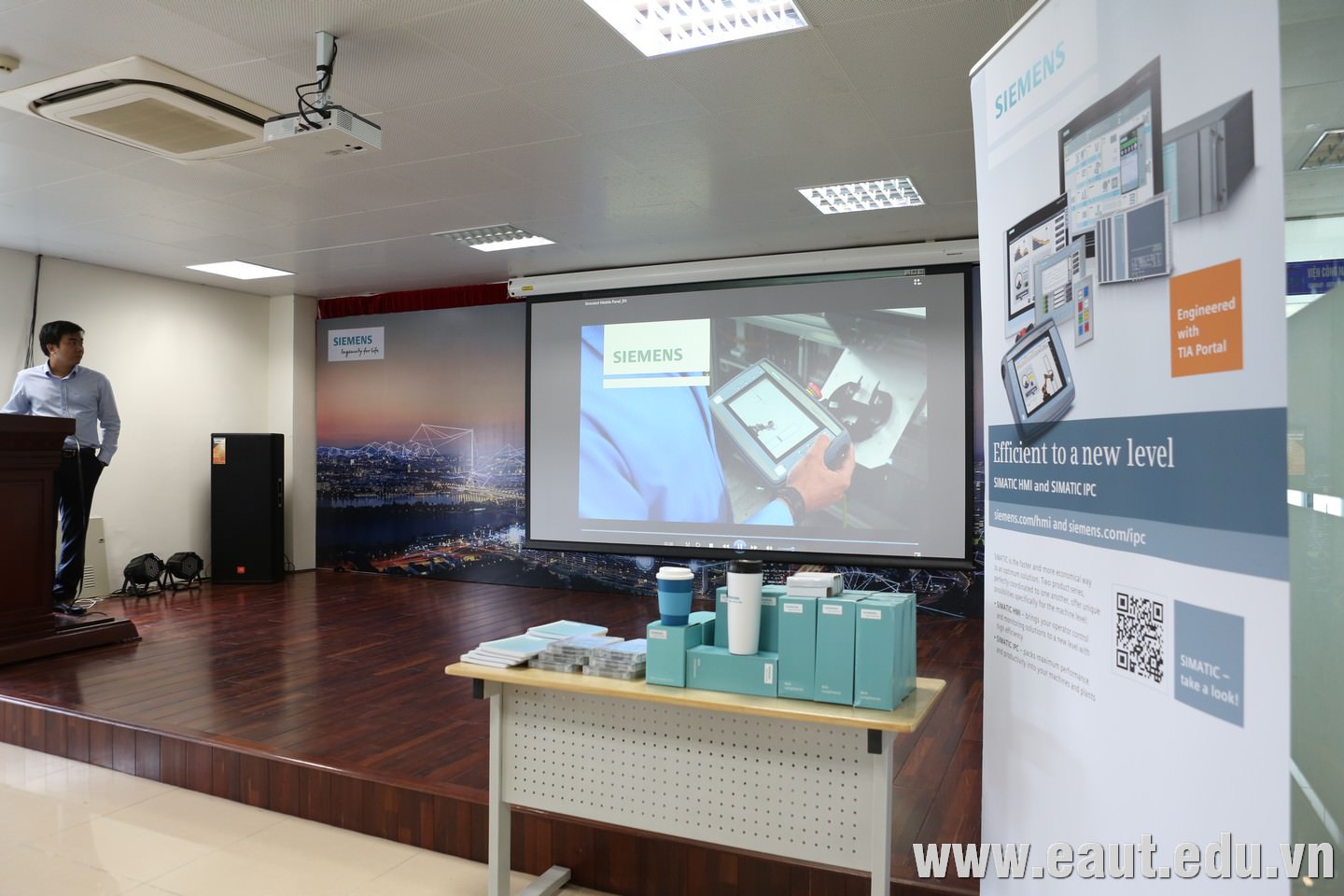 The participants are leaders, technicians from enterprises in the fields of business manufacturing, supplying resolution on electric cabinet, system integration and energy production from consultants and lecturers of East Asia University of Technology and many other universities within Hanoi area.
The purpose of the seminar aims at understanding and supporting each participant and enterprise in term of increasing productivity, shortening time of project completion and giving products out of the market compared with the traditional way.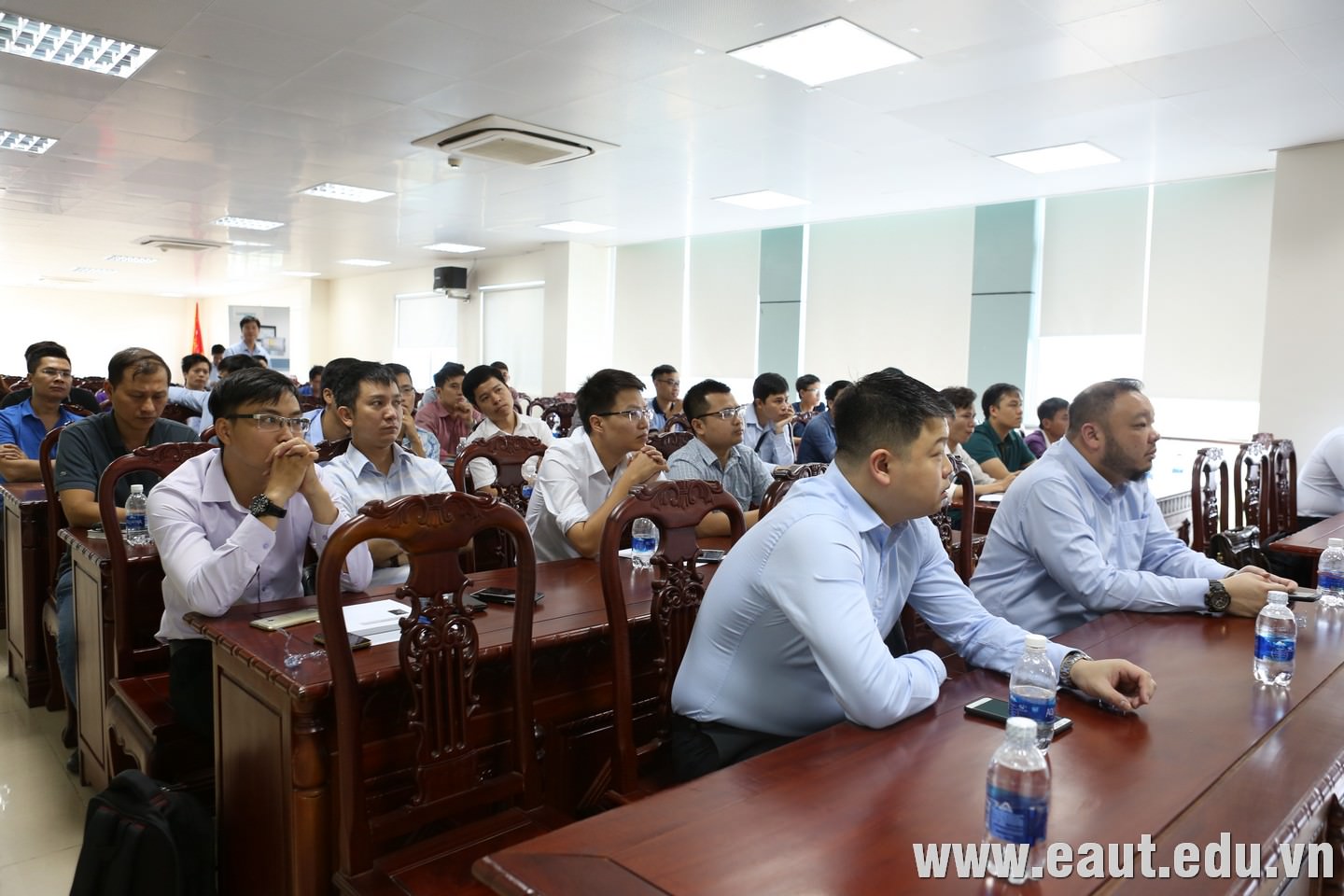 By raising examples on software, data transfer between TIA Selection Tool and Eplan, the main content of program includes: introduction about SITRAIN automation training center; introduction about TIA Selection Tools; The solution of electric cabinet and system integration (ICP) and application of EPLAN software in designing and manufacturing electric cabinet.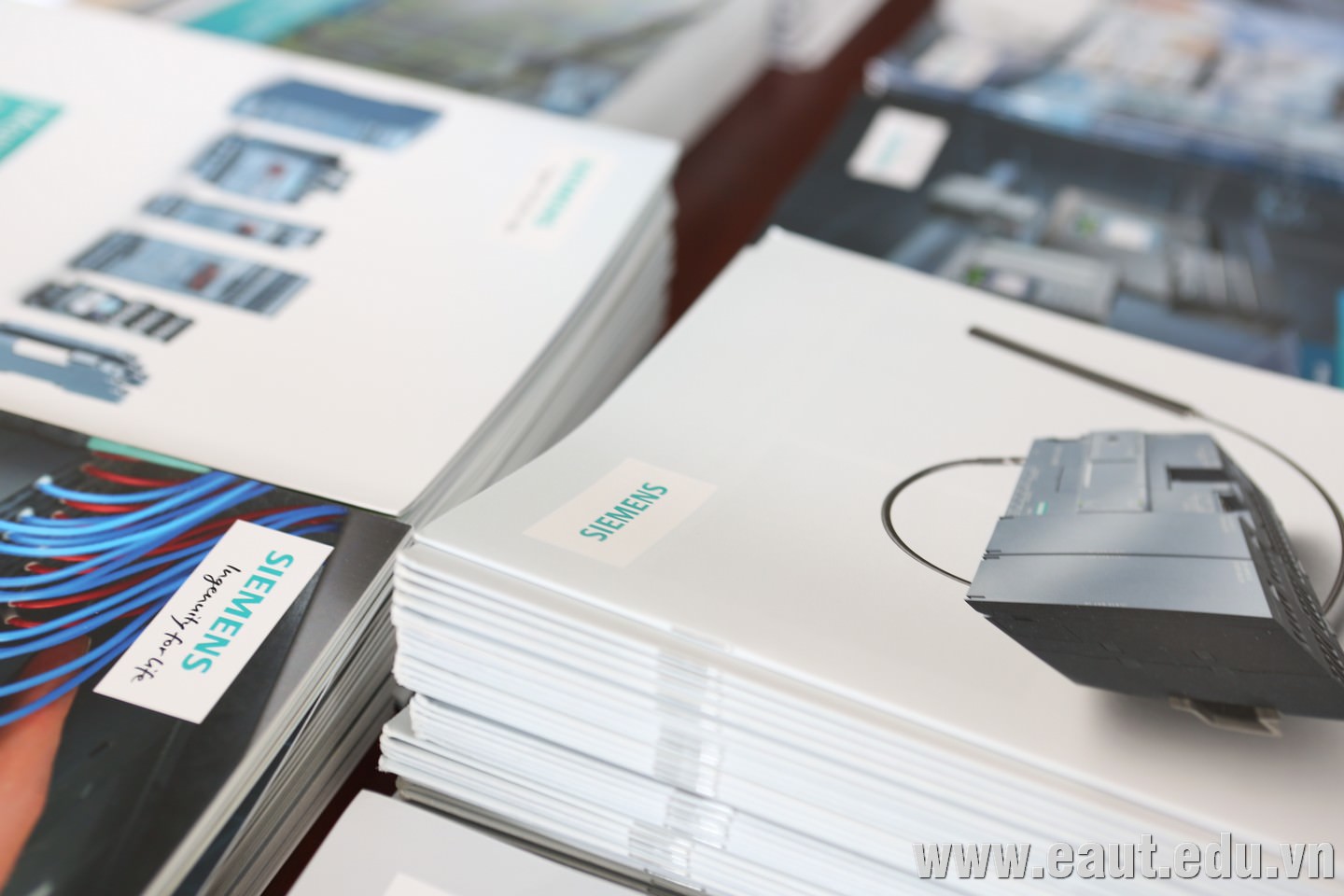 At the seminar, SIEMENS Vietnam also has introduced two software: TIA Selection and Simaris Design. These above software helps users in terms of configuring sound system, another functions to prevent mistakes of volume of projects, creating list of code for equipment quickly and tools of analyzing power system etc