It has taken place "the seminar of Kieselmann Product Line" with the representatives of a large number of guests in the food technology industry of Northern area at East Asia University of Technology on 24 th Sep 2018.
As one of the partners, the official distributor of Kieselmann (Germany) in Vietnam, Polyco Group and Thuan Thanh Company held a seminar to provide useful information for businesses. Enterprises, production and business units in the field of food technology which is suitable to the Vietnamese market.
Mr.Dieter Biszwurm – The Speaker, Business Director of Kieselmann has introduced the line of equipment such as a buffer valve and a 2-valve valve, four-way valve; butterfly valve; Valves for microbiological sampling; valve assembly; tank top accessories.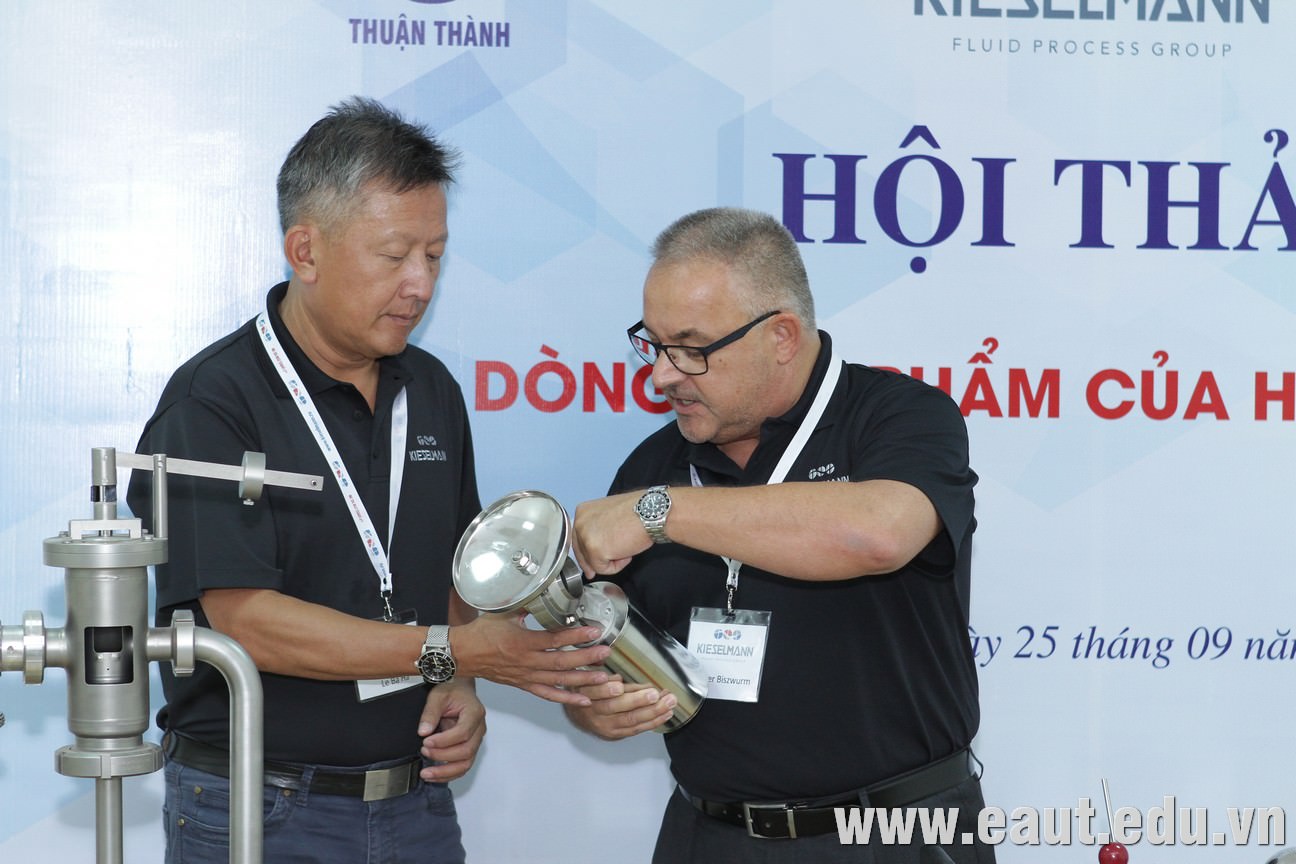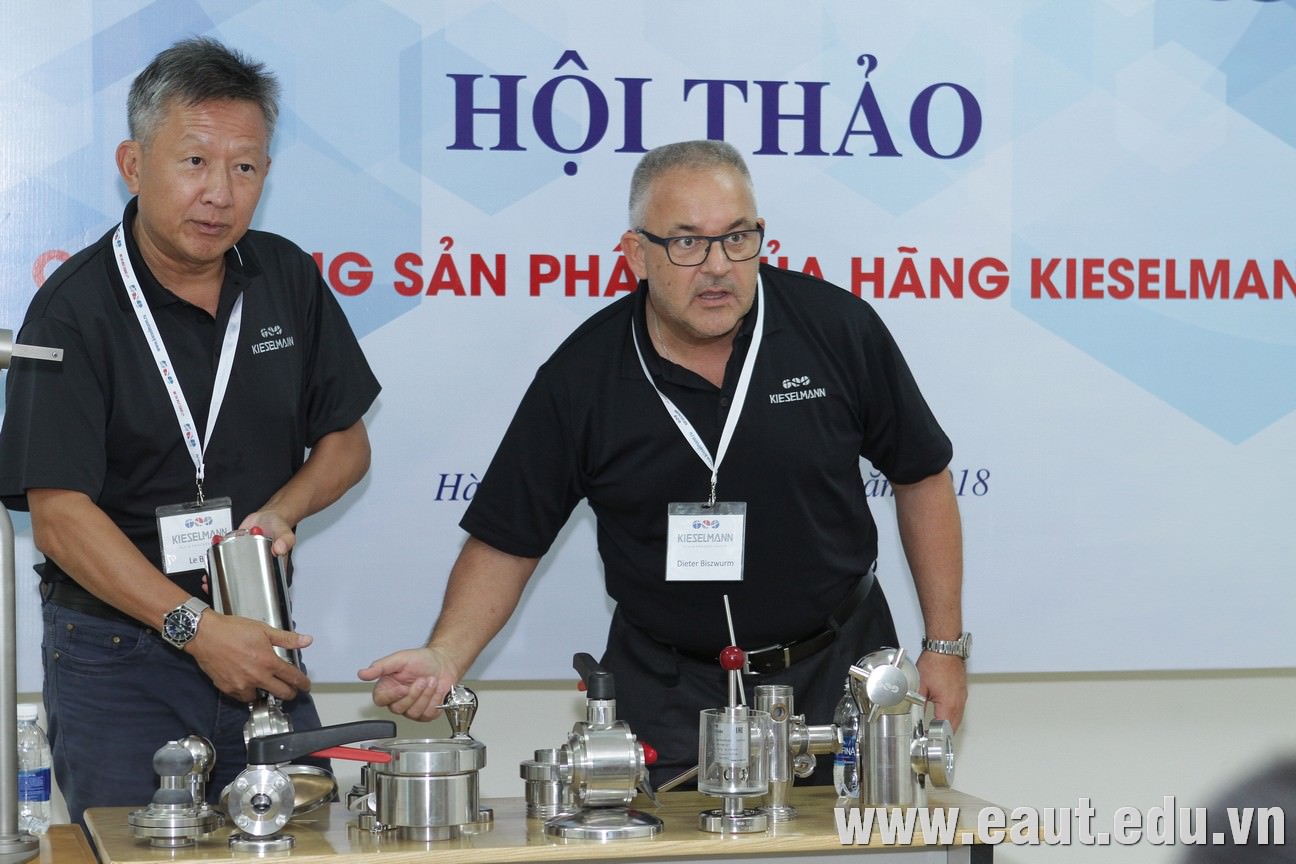 Together with the North regional workshop held at East Asia University of Technology, the "Kieselmann Product Line" seminar will continue to be held in Ho Chi Minh City.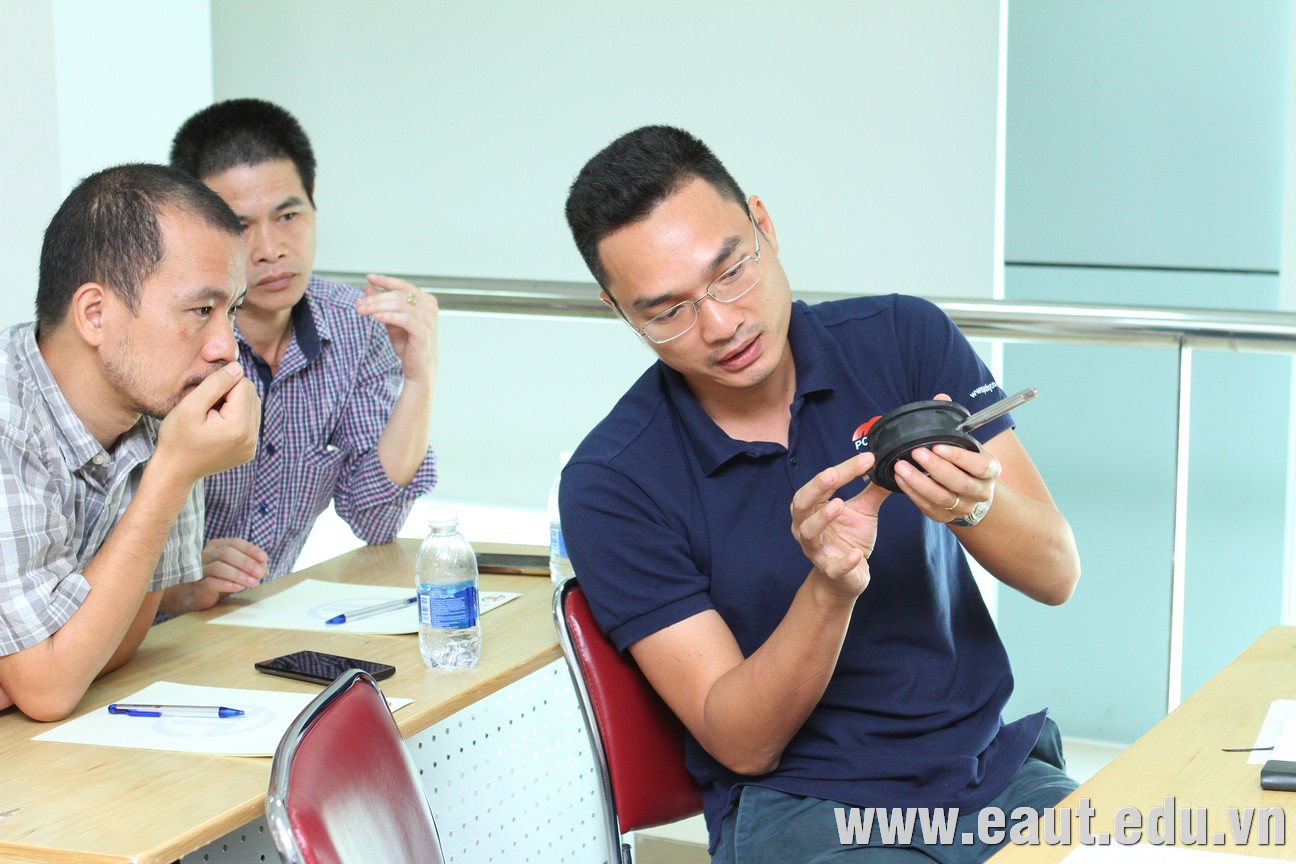 The event is an important and useful activity for all businesses operating in the field of food technology.