29/05/2018 School Activities, News
On 29th May 2011, Rockwell Corporation organized the training program
" Rockwell's New Hardware, Software and Inverting Solutions for Process
Applications". Participants of the training are engineers, technical lecturers of Polyco Group from East Asia University of Technology and representatives from Rockwell's partners.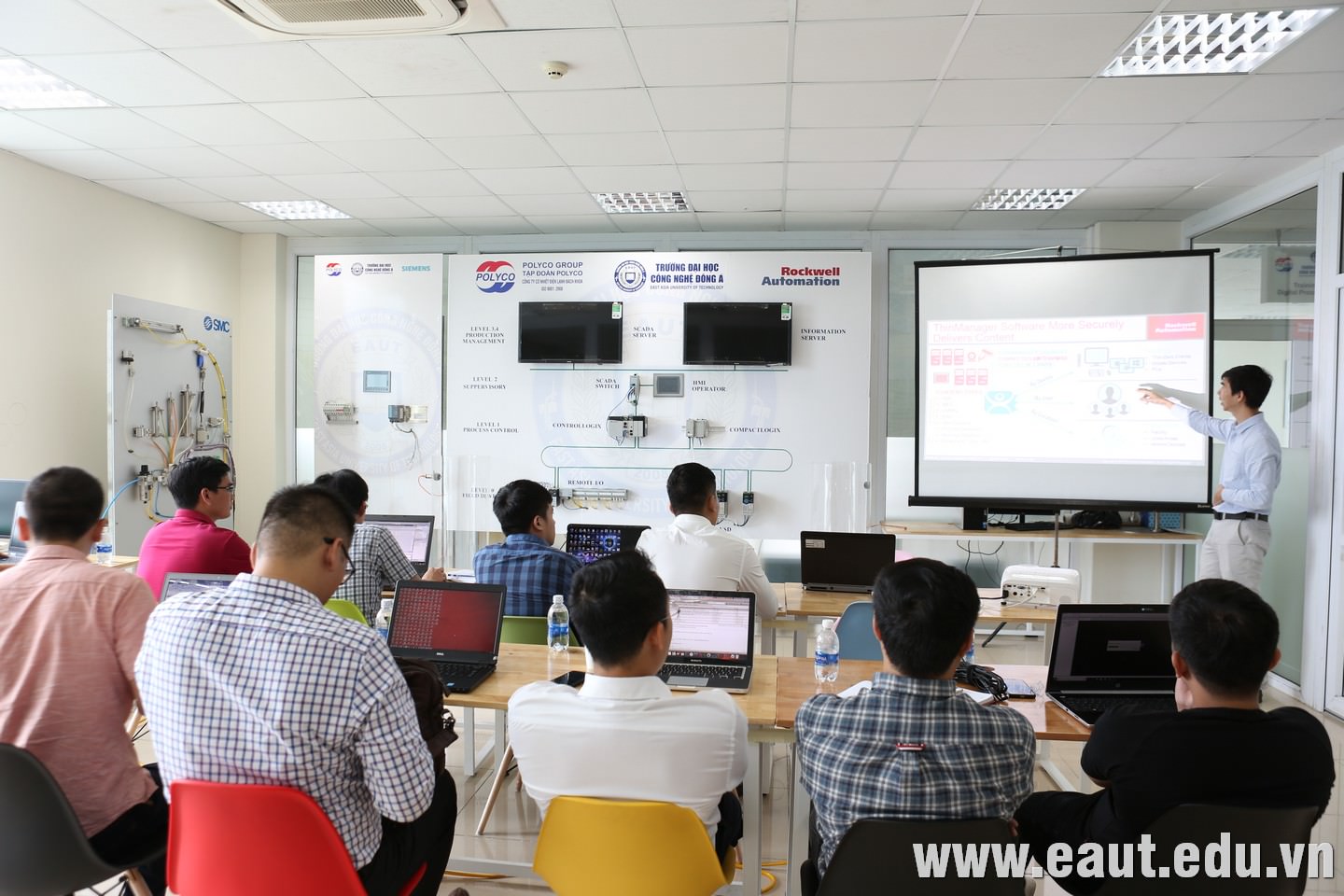 The focus of Rockwell Corporation " Thin Manager Software" includes updated features in industry management to save costs; system optimization; security ; data management … application in the food industry, waste disposal etc
Rockwell Automation is a leading Corporation in the automation industry. Today, Rockwell Automation is leading the way in automation and control products in the heavy industry and light one.
Rockwell Automation has been cooperating with Polyco Group for many years. In particular, in the academic year 2016 – 1017, Rockwell Corporation has awarded the East Asia University of Technology a modern equipment system for automated laboratories to support training, scientific research, and practical enhancement. And practice for faculty and students of the school.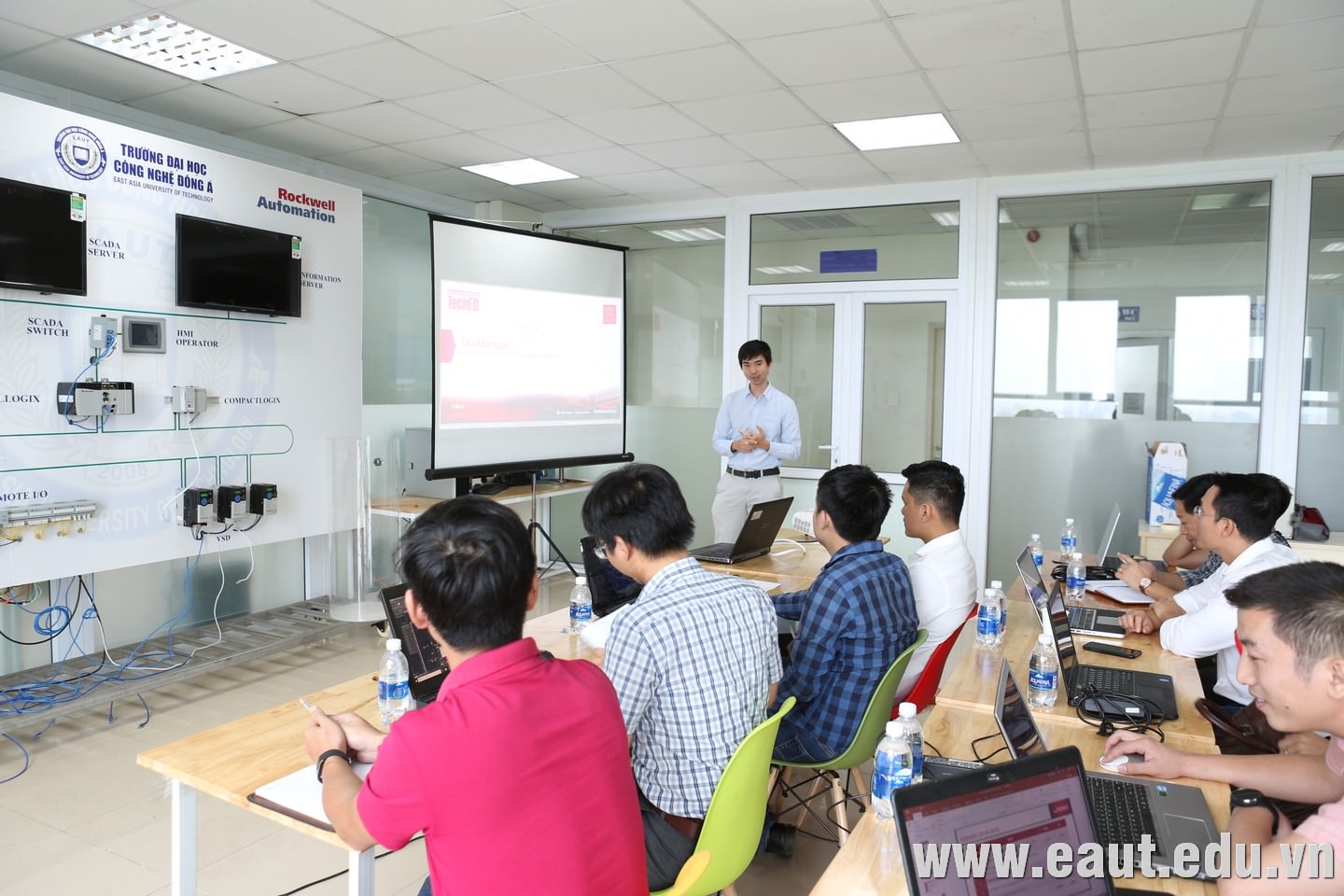 The training is a regular event designed to help Polyco's engineers and technicians of East Asia University of Technology to grasp technology and apply it into production practices as well as updating and disseminating knowledge to students.
Some pictures from the training: